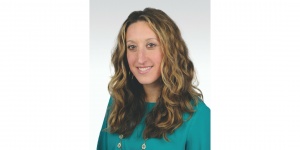 Register at: https://mindsetandmoves.eventbrite.com
Ticket price includes your choice of the fiction or nonfiction edition of "What Do I Teach Readers Tomorrow?", Gravity's new books, or "Mindsets and Moves"!
Interested in paying with a Purchase Order? Please contact adriennechasteensnow@gmail.com
Gravity Goldberg is the author of "Mindsets and Moves: Strategies That Help Readers Take Charge, Grades 1-8" (Corwin, 2016), coauthor of "Conferring with Readers: Supporting Each Students' Growth and Independence" (Heinemann, 2007), and author of many articles about reading, writing, and professional development. She holds a doctorate in education from Teachers College, Columbia University. She is a former staff developer at Teachers College Reading and Writing Project and an assistant professor at Iona College's graduate education program. She leads a team of literacy consultants in the New York/New Jersey region.
Visit her blog for more info about her new books.